20 thoughts on
cultural entanglement
20 thoughts
on cultural
entanglement
Goethe-Institut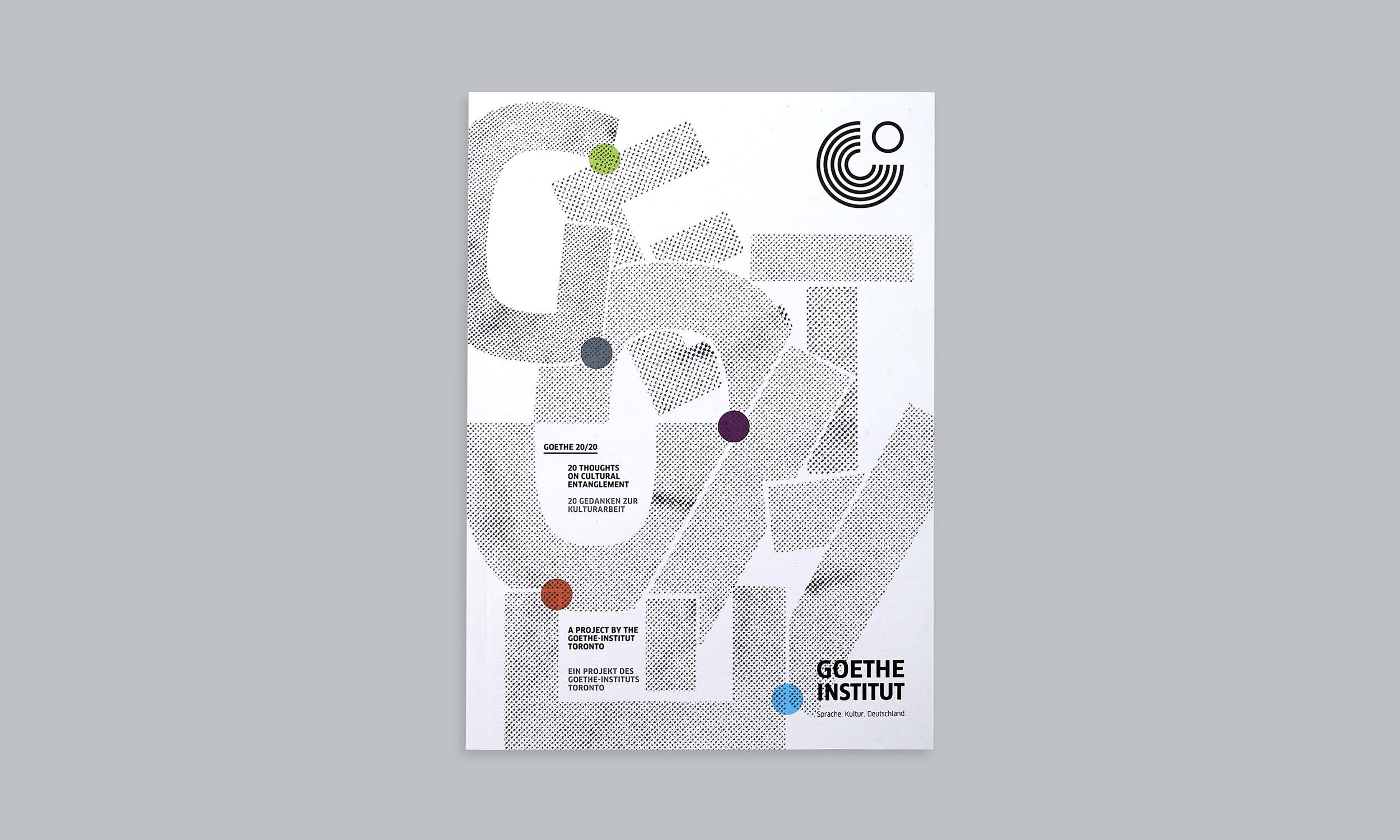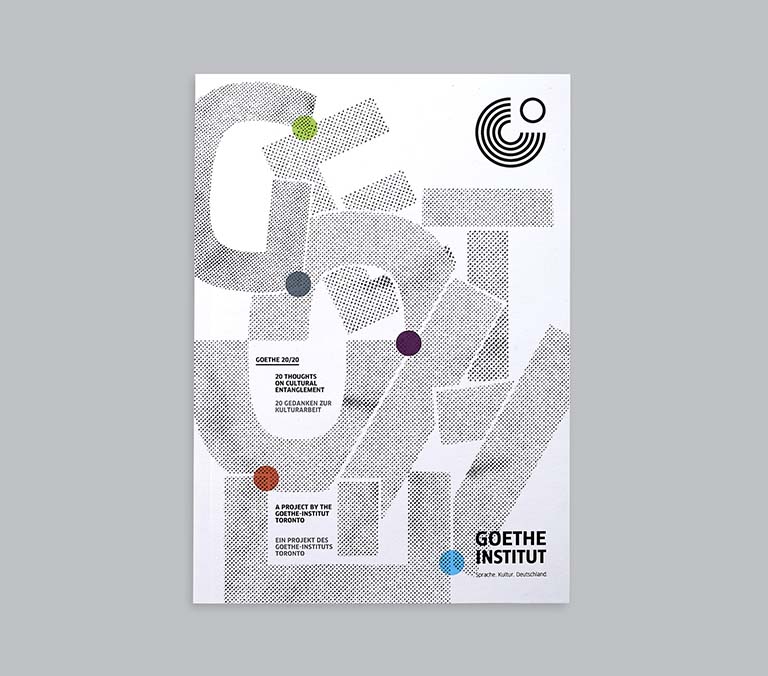 We collaborated with Goethe-Institut Toronto to develop a book that celebrates a cultural legacy of twenty years.
The book, Goethe 20/20, highlights twenty artists, writers, musicians and other notable German and Canadian cultural figures who have enjoyed a collaborative and productive relationship with Goethe.
We sought to organize this disparate collection around a central concept. The idea of entanglement emerged. Borrowed from the world of quantum physics, the concept offered a metaphor to speak about the degrees of entanglement between cultural agents and cultural networks.
Playwright and mathematician John Mighton wrote a thought-provoking introduction entitled The Entangled Imagination.
Fitting for a book that celebrates people who have pushed creative and cultural boundaries, the design challenges convention with its deconstructivist expression of entanglement.