Marketing
the joy of learning
Marketing
the joy of learning
The York School Campaign

● Strategy & Consulting
● Copy Writing
● Photography
● Art Direction
● Advertising Campaign
● Social Media Campaign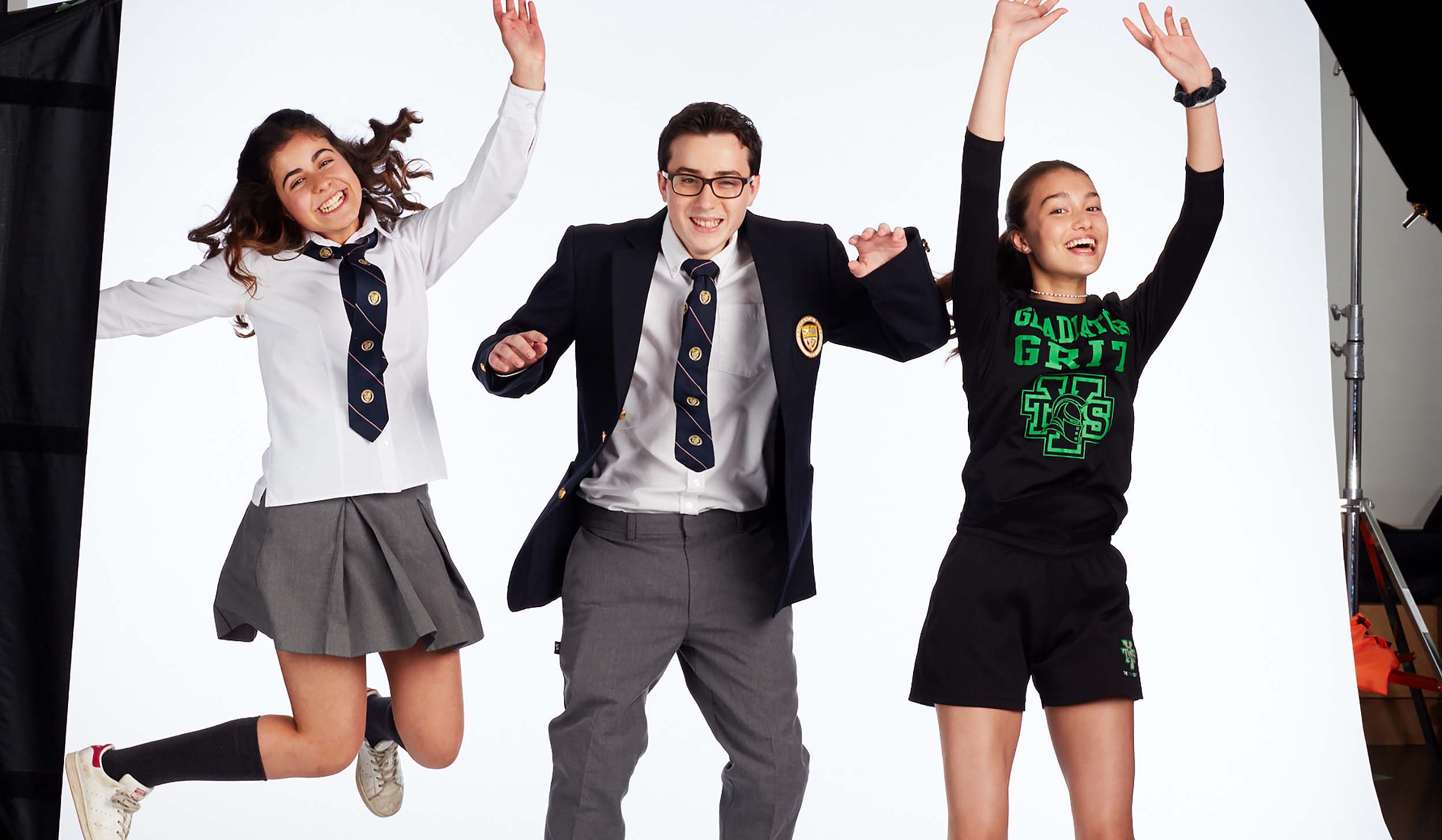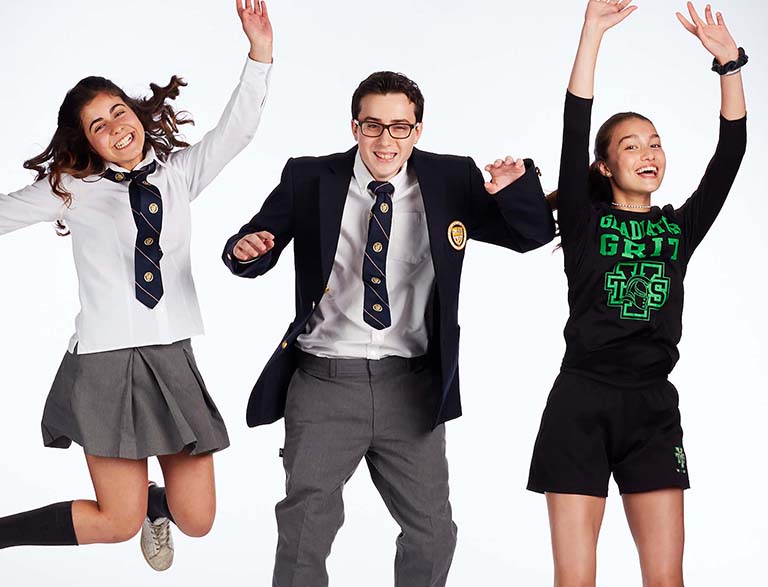 Over the last decade, we have worked with The York School to strengthen and define its brand, using marketing to build a memorable, differentiated presence. As a campaign, "Take on the World" anchors the School's status as an IB World School to its value proposition.
Through the seven years the campaign has run, the creative has shifted its approach to the goal (see our previous case studies), but how the brand is delivered remains consistent.
The York School brand reflects a progressive culture that places the student at the centre. As a result, the campaign expresses the brand through the student rather than the institution—resulting in a brand personality that embodies wit, joy and playful curiosity.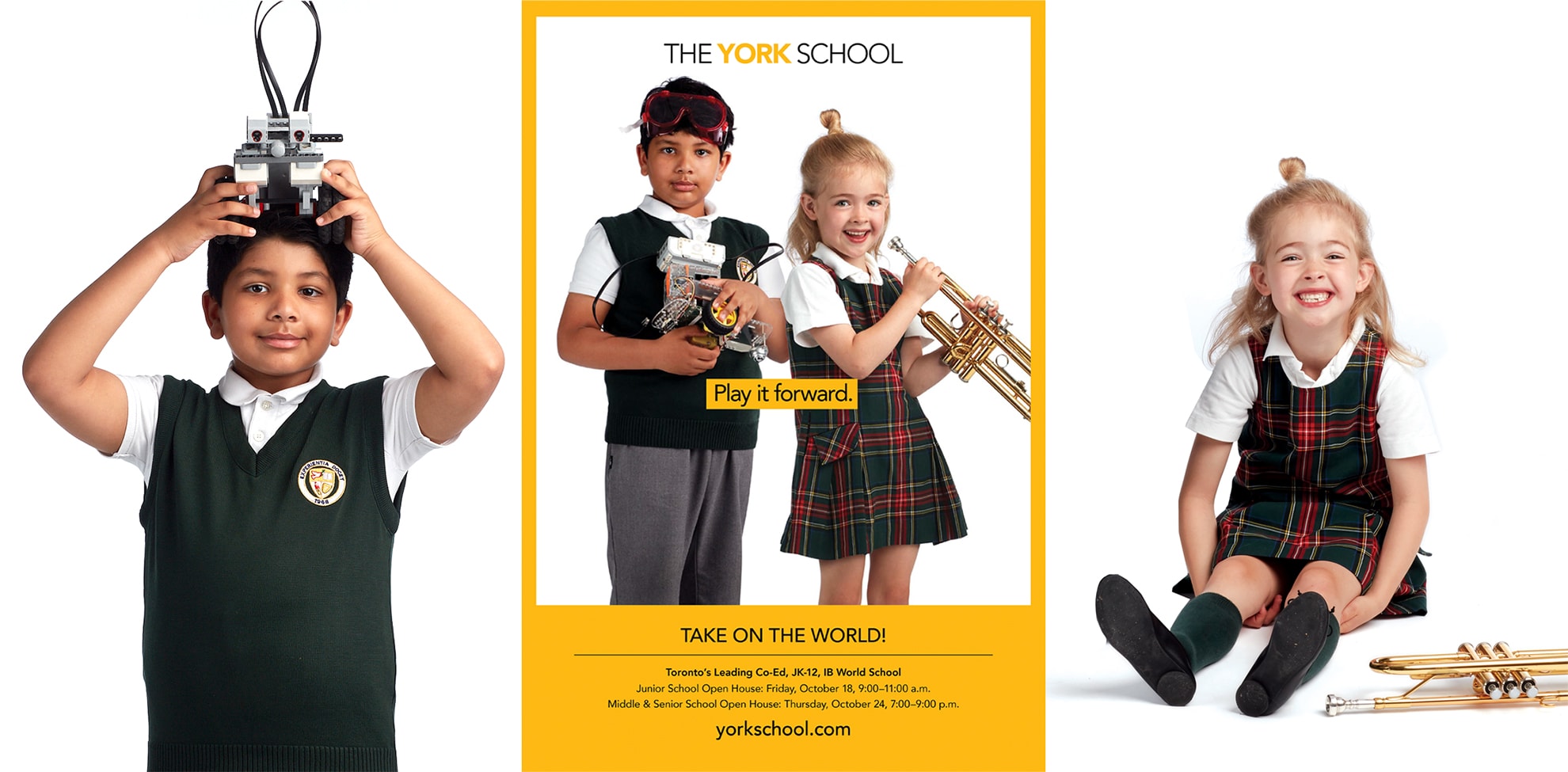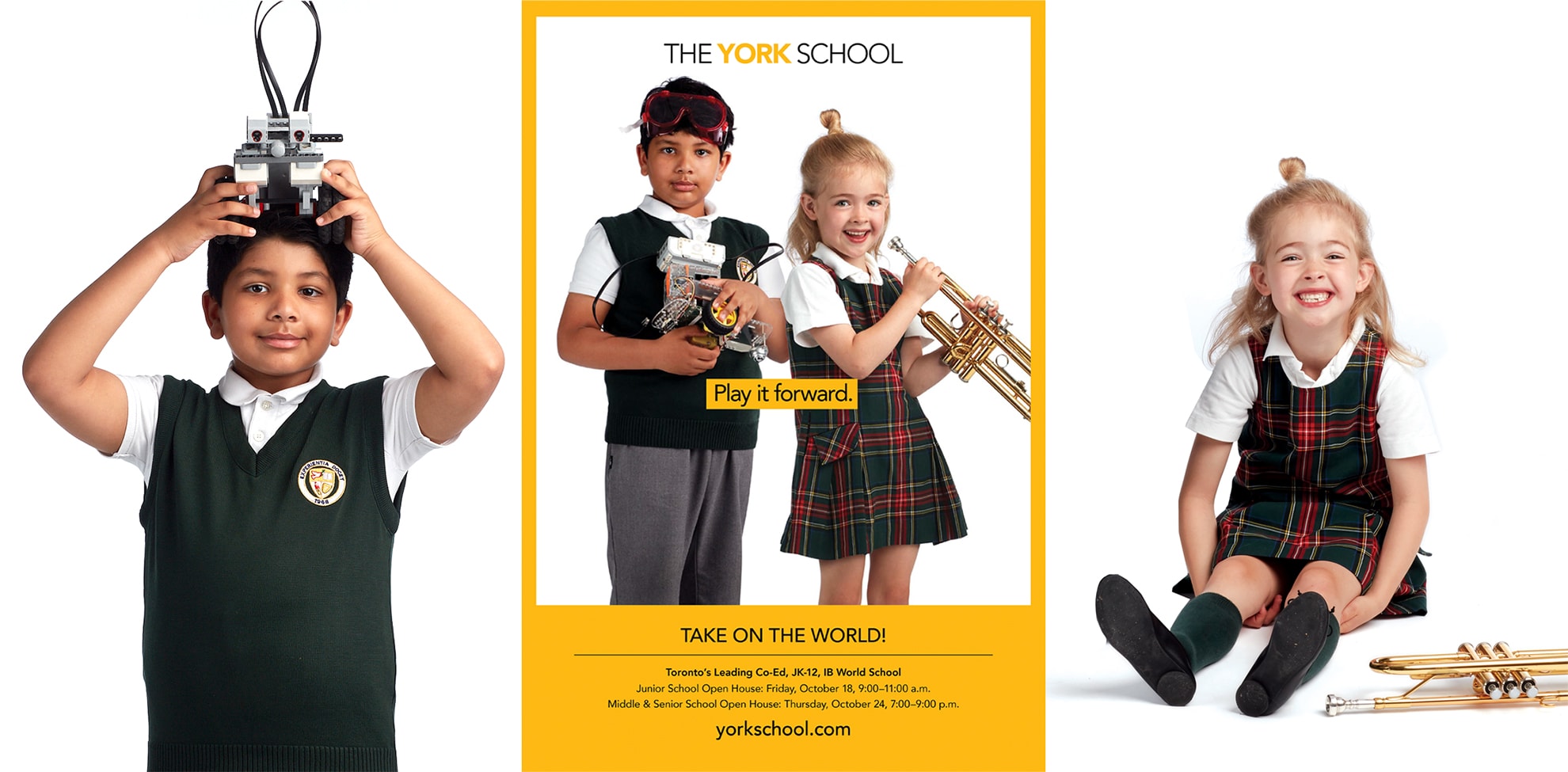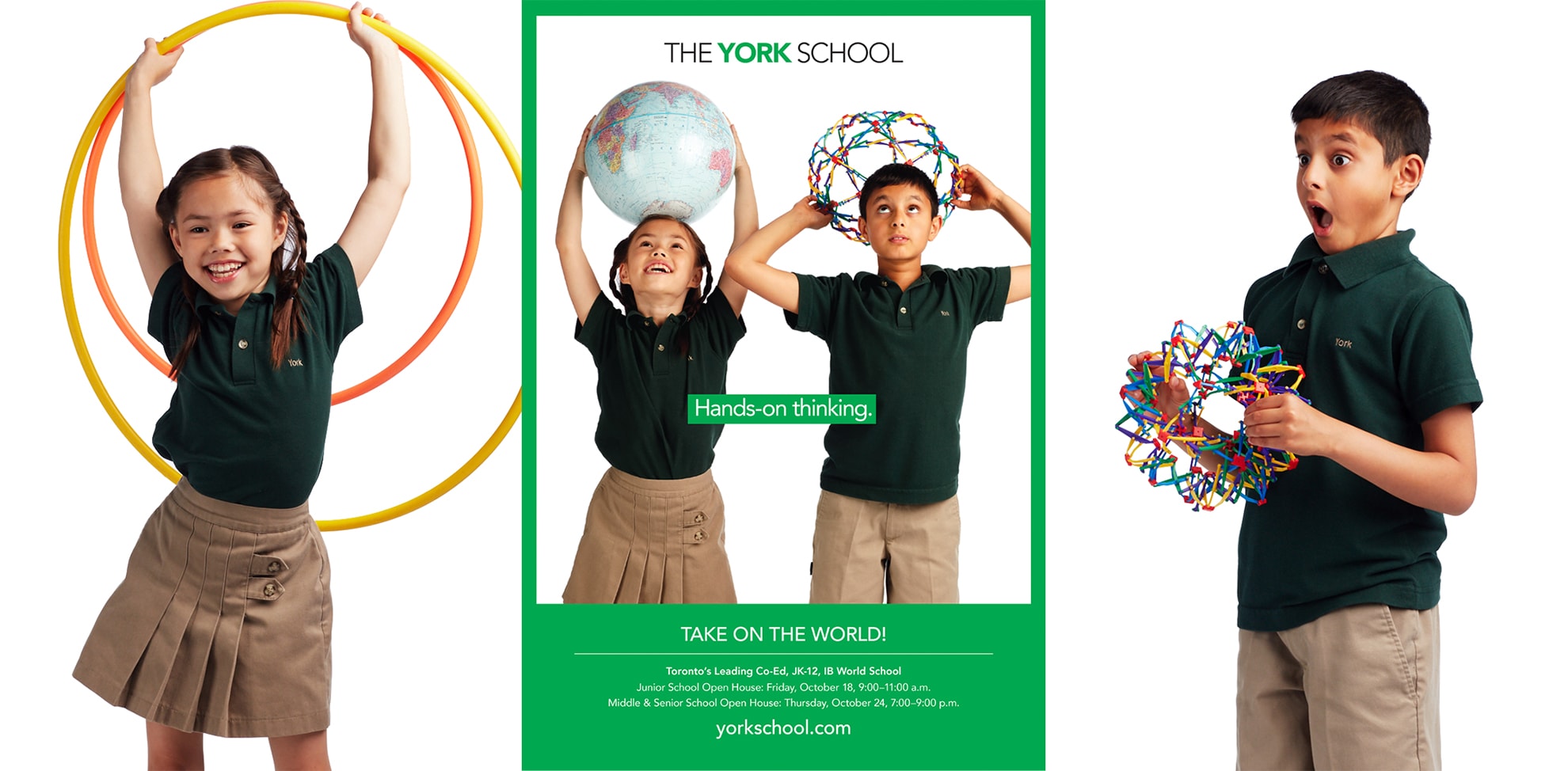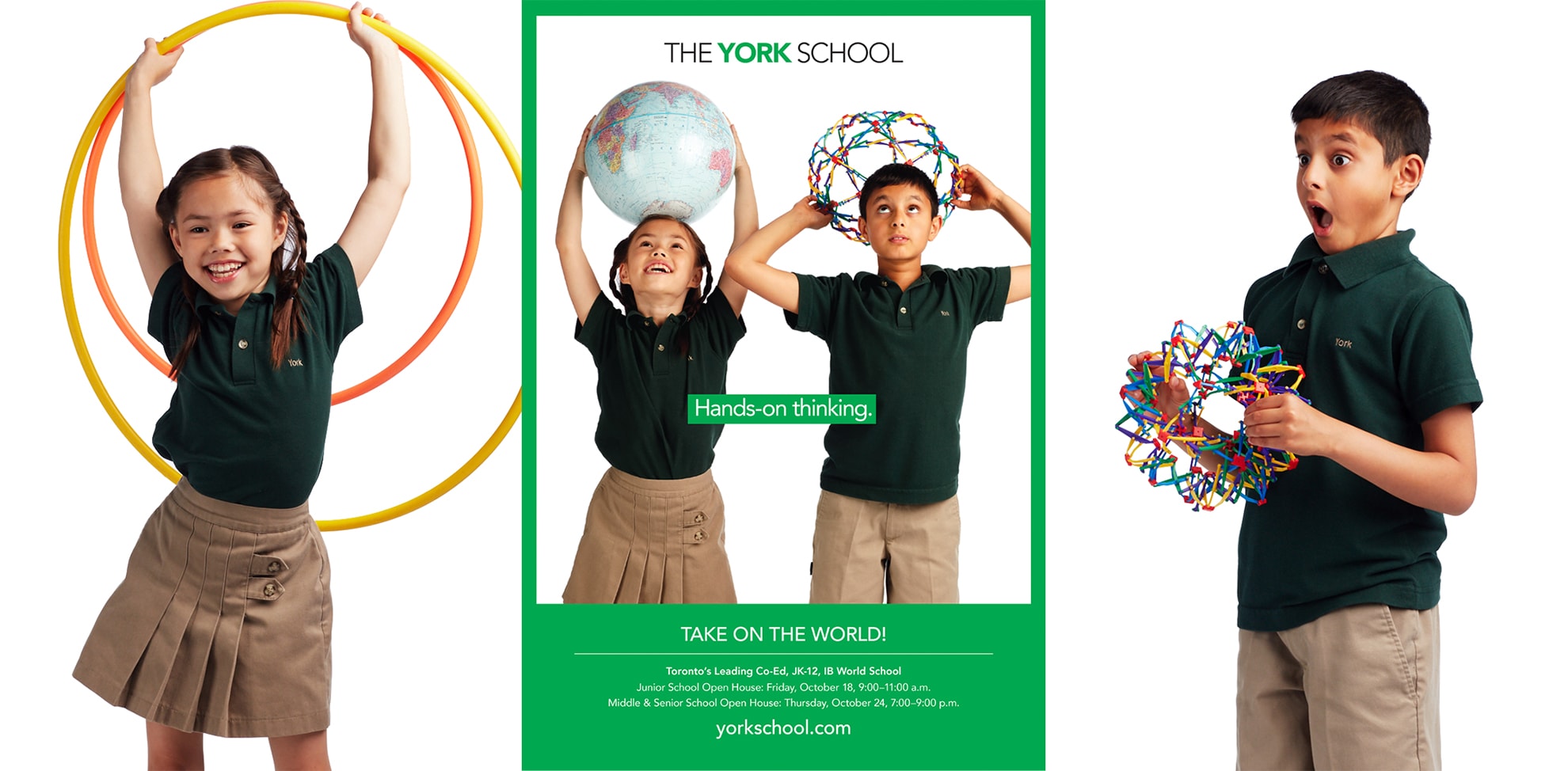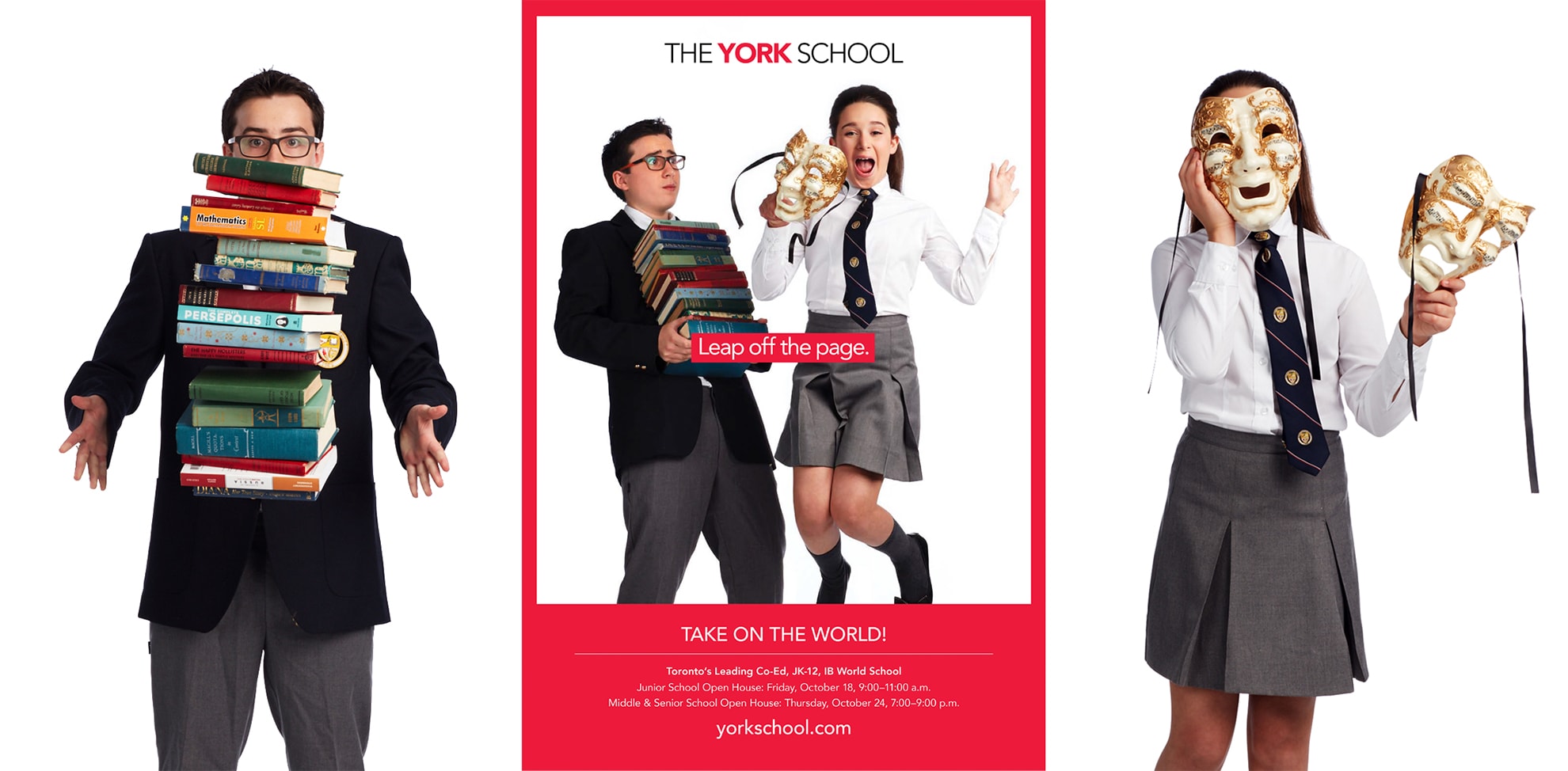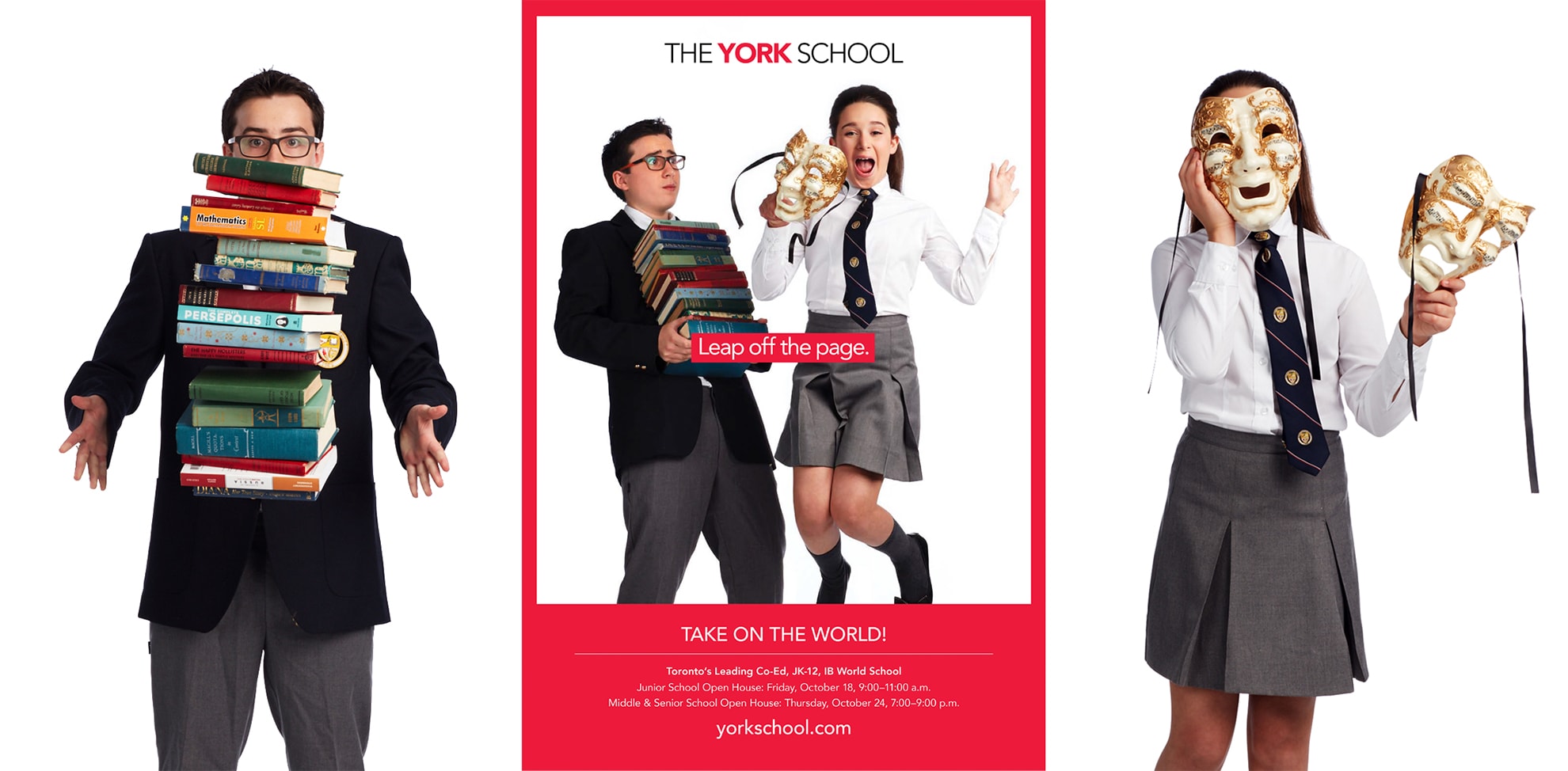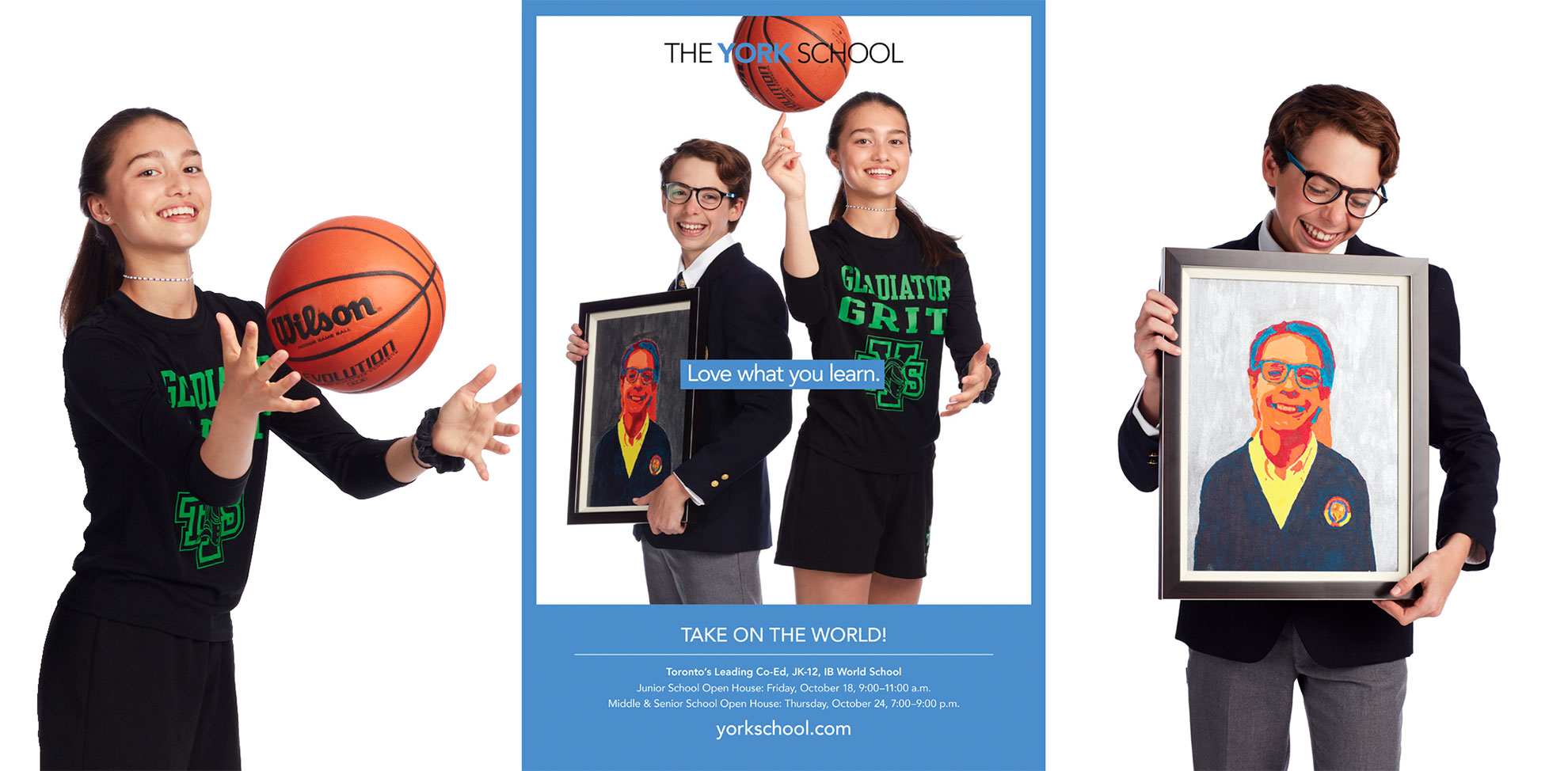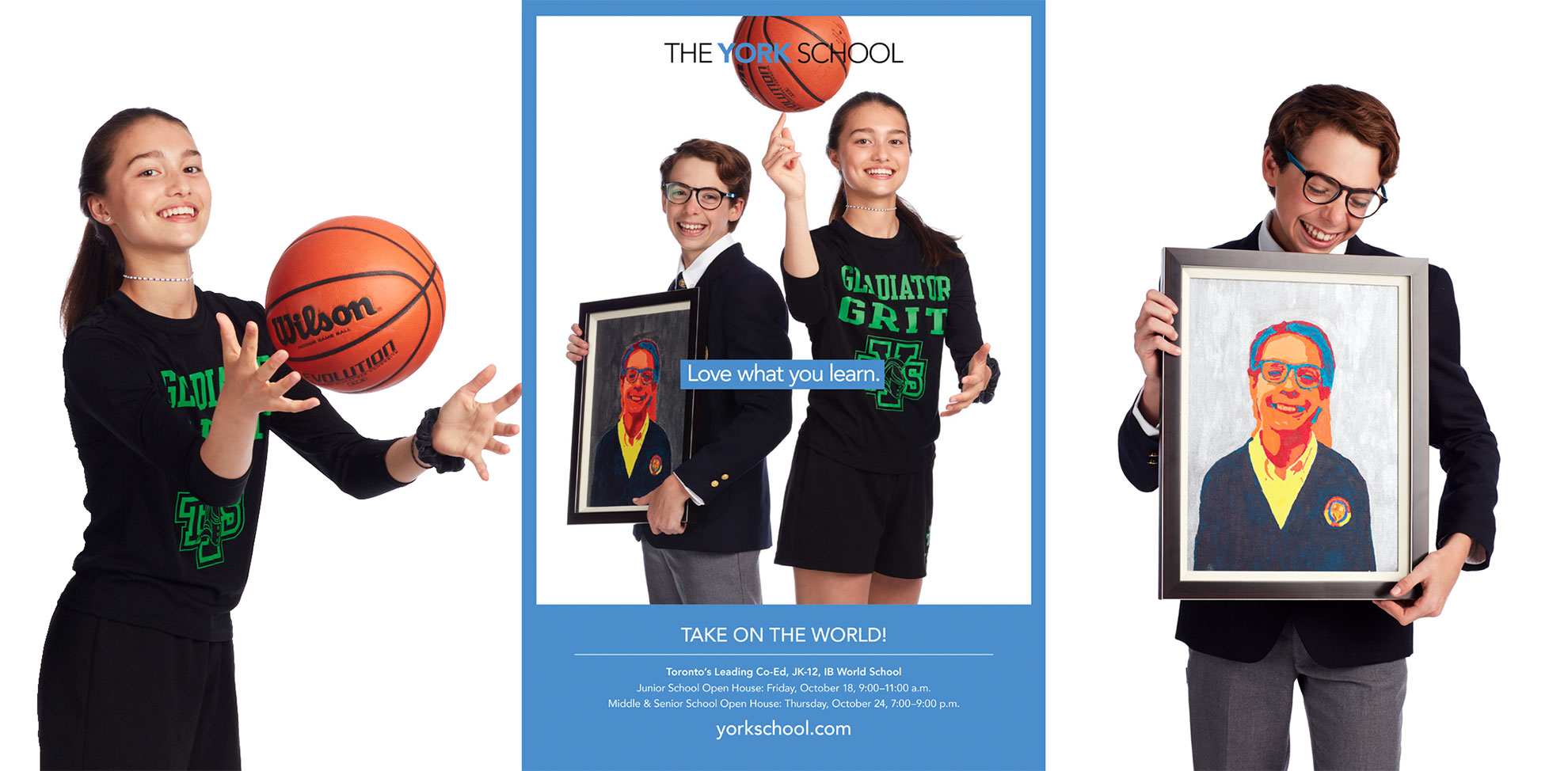 A leader stands out like a leader—Only a brand with confidence can place values over features. Only a brand with a strong reputation can pull off three word ads. The greatest value a campaign can give a brand is positive differentiation. The "Take on the World" campaign delivers a refreshing modern and youthful optimism that stands in stark contrast to a market largely consisting of traditional institutional school brands. ⬤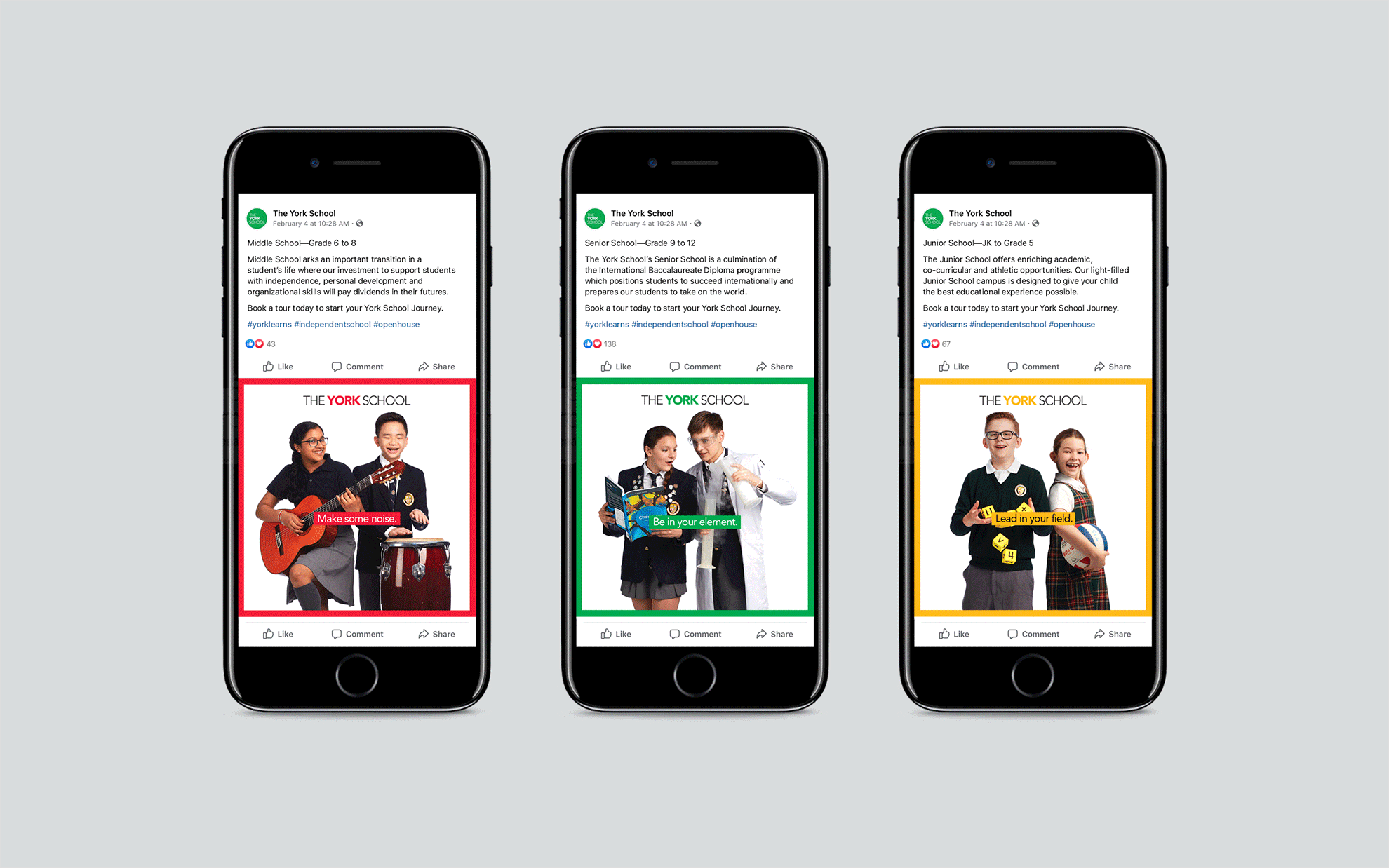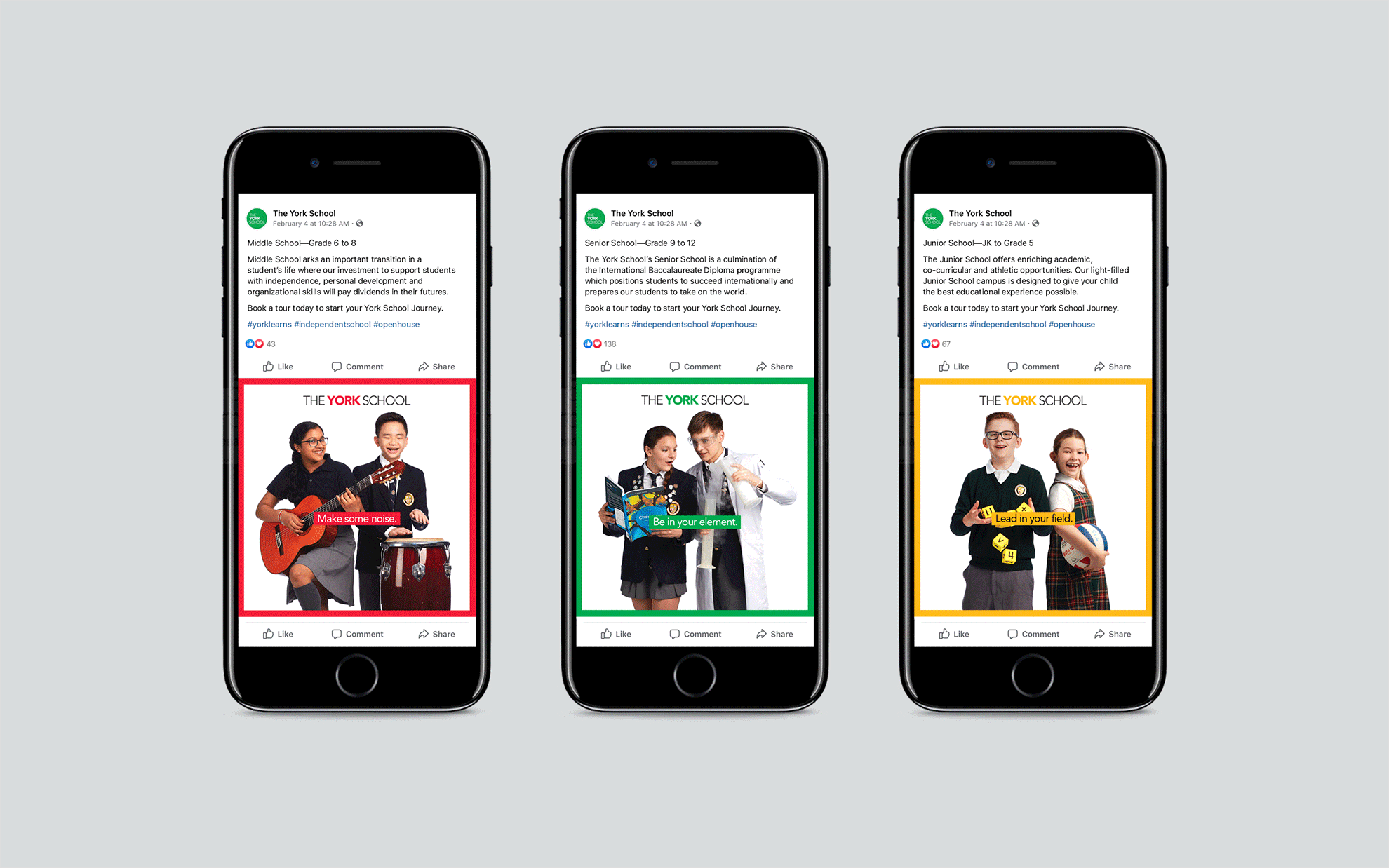 "Schools often use their ads to tell, where we like our campaigns to show."
—Anthony Westenberg, Associate Director of Marketing & Communications